My Poems
Some of my FAVORITES'
Some of my favourites' are listed here. I love these poems from the core of my heart. These are my spontaneous overflow of my powerful feelings.
the FIGHT
dedicated to our beloved NILESH who left us on 13th august 2001
I love
to fight
against or for
the LIFE;
i enjoy it,
'cause,
if i loose
it's life;
if i win
it's BETTER LIFE.
Copyright ©2009 Nishant Sinha
You and I Loved
You loved me
Like a cigarette,
Lit it,
Gave me the feelings;
Kissed me so many times,
Inhaled me deep inside,
Very close to your heart;
And blew me out,
Put down the ashes
Into an ashtray
When it was over
You put me down
And rubbed it off
By your shoes.

I loved you like a butt
That is still with me.
Copyright ©2009
Nishant Sinha
A wish I wished to do,
To keep you smile
To keep you dreaming
To keep you warm
To keep you happy
to keep you as innocent as you are.
For all that I wish.
I am true and honest to the fullest.
E! Online. Entertainment's home page.
Nasdaq Stock Market Information
Largest collection of free MP3s to play or download, free MP3 software
BabyCenter Store--content and quality products--You name it, we have it.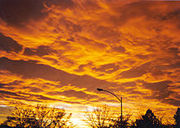 Search Engines
You know us as the Internet's original search engine.
One of the most visited hubs on the Internet, reaching one out of every two Web users.
With over half a million sites, divided into more than 25,000 categories, Yahoo! is both browseable and searchable.
GO Network is a new brand that brings together the very best of the Internet in one, easy-to-use place.
Have Fun!